Do you want to give style to your home without your pocket suffering? In this post, we show you tricks to decorate a room with little money full of ingenuity and originality. With a bit of creativity, you will be able to create unique and special environments.
1) LIGHTS AND PHOTOS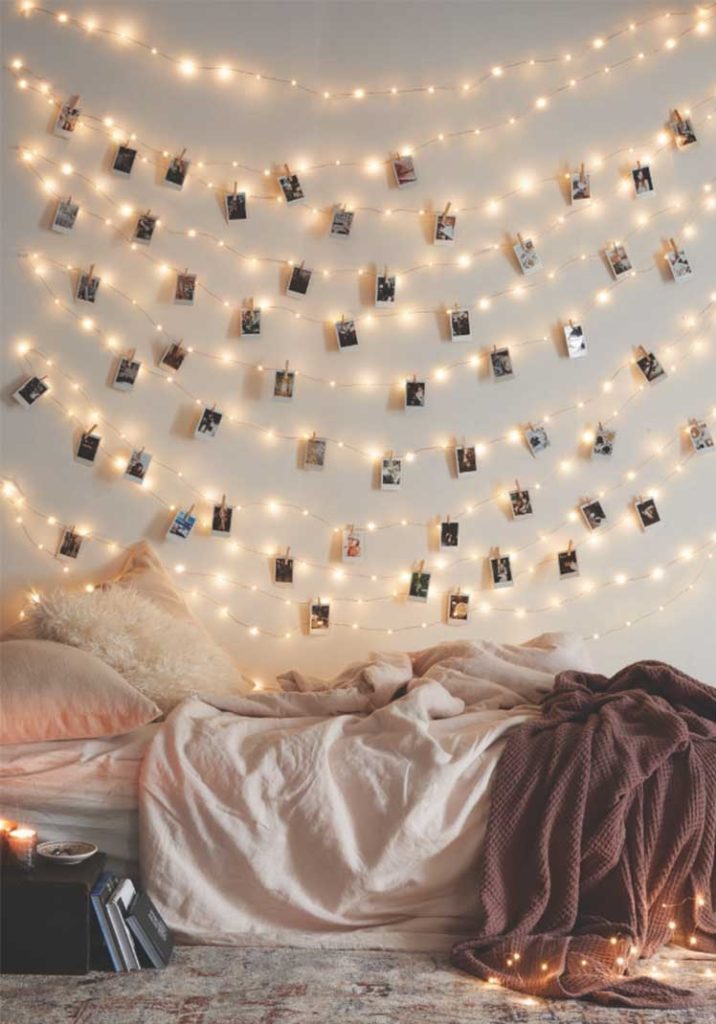 Surely you have a lot of photos in various photo albums picking up dust. True?
What do you think if you take them out of there and use them to decorate a bedroom wall?
Also, if you take some garlands of lights, some are very cheap, you can create a wall like the one you see in the image.
You just need to hang the garland the way you like on the wall. And then, with tweezers, go putting pictures. You can make it big or small; it all depends on what you like and your bedroom
2) MAKING AN ART GALLERY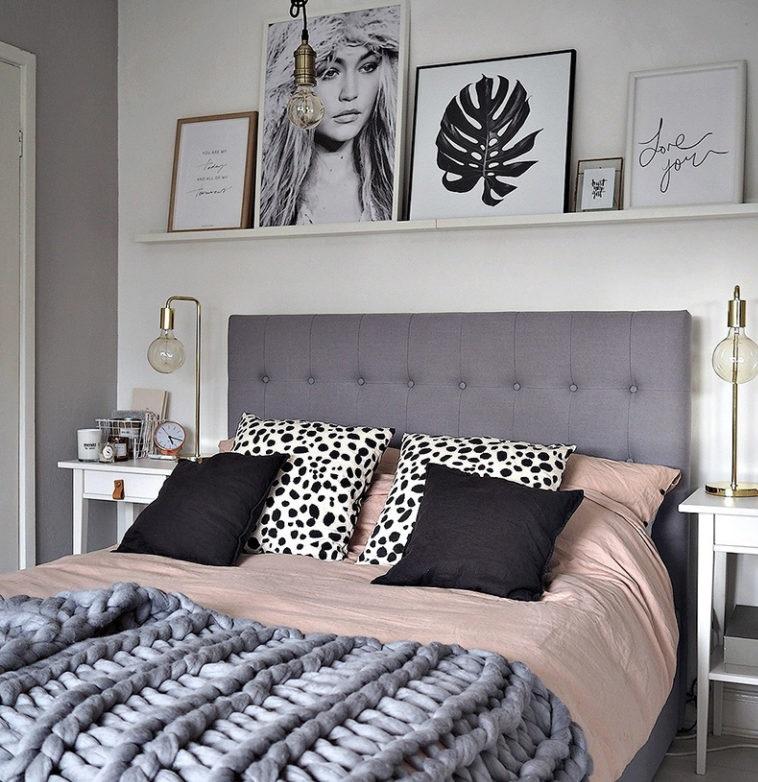 It doesn't have to be expensive art, not even art; It is worth beautiful family photographs, decorative sheets, or any other type.
The case is that as you can see, we can transform the decoration of the bedroom completely, if we combine a few sheets and pictures we can decorate a corner of the bedroom, the wall of the headboard, the one in front or whatever we want for very little money.
3) USE SOME SHELVES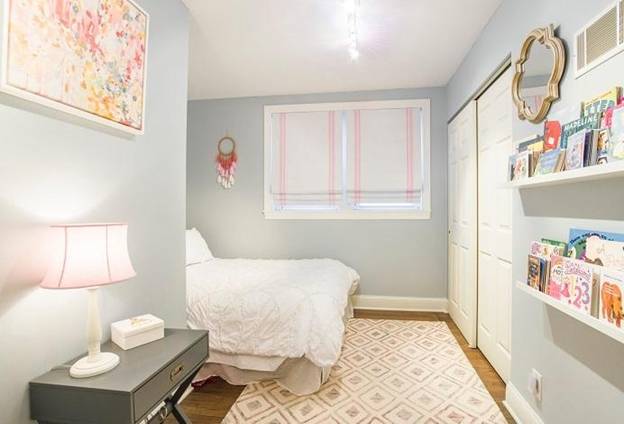 If you have an empty wall and you don't know how to decorate it, you can add some thin shelves, and put books, magazines, pictures, prints or any object you already have, and decorate a wall with them, in addition to having your magazines at hand and in sight.