If you're looking for inspiration to decorate small rooms, check out these room ideas decorated in different styles and trends. Light colors provide more sense of space than dark tones.
Take your time and go through all the photos, analyzing the details, and design your perfect room. If you also follow the 8 essential tips, it will be much easier.
1) Paint the walls with light colors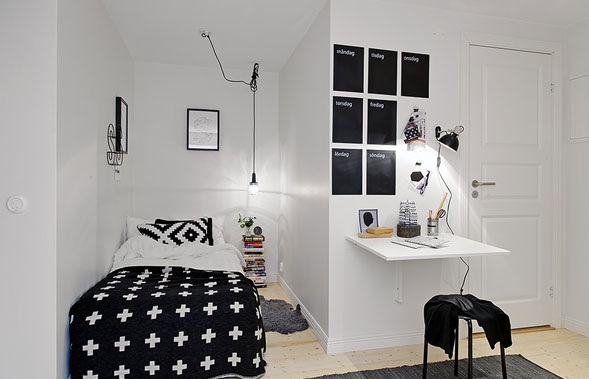 A common point in almost all images is that the walls are painted in white or light colors. To have a greater sense of spaciousness, we need to "not see the walls," as if they were not there, and for that, the best color is white.
2) Lighting a small bedroom is key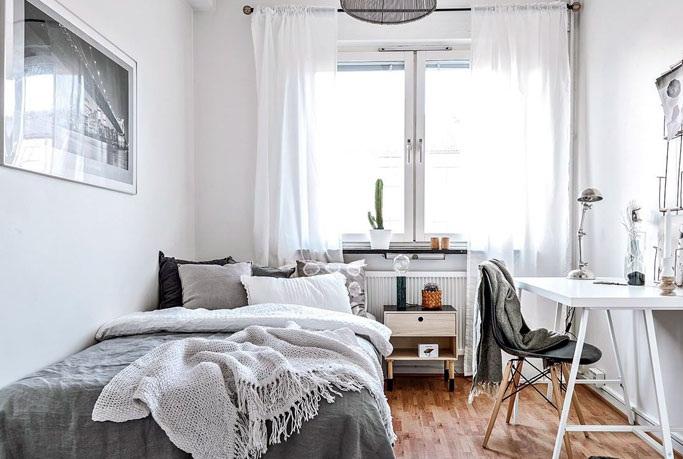 If the room has large windows, take advantage, do not cover them with blackout curtains. If you don't have too much natural light, light up the room well with white light lamps. Well, lit spaces appear larger.
If you like black and don't feel like an all-white room, you can use it close to the floor, on rugs or cushions. Being downstairs will not take away too much light, so the room will not seem dingy or smaller.