4. Red Beach, China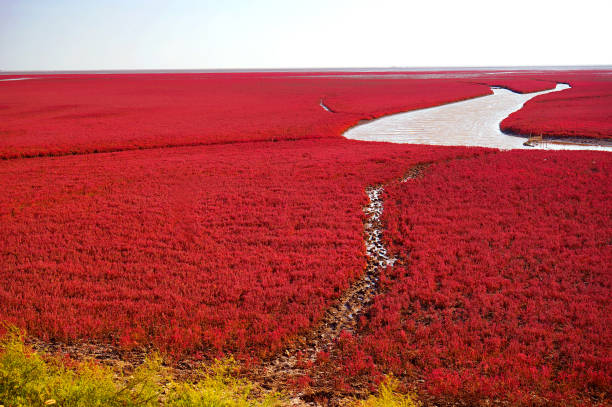 Located on the Liaohe River, 30 km southwest of the city of Panjin in China, it looks really amazing.
Its red color is due to a type of algae that grows in saline and alkaline soils. And in autumn, it finishes growing and makes the landscape seem like a lie. It is noted for being a popular tourist destination in China,
3. Wisteria Tunnel, Japan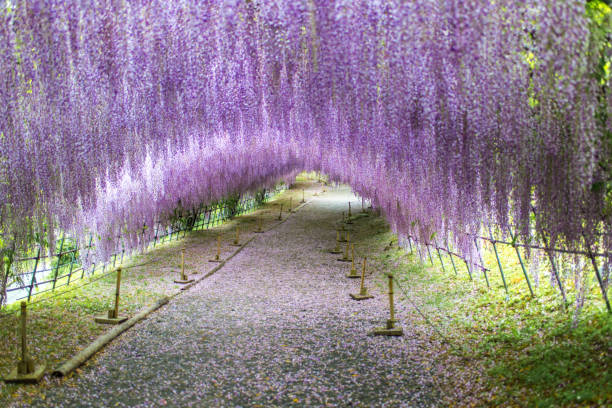 The Kawachi Fuji Gardens in Japan are known to house more than 150 wisteria plants of 20 different species. It is a private garden, which charges admission, and which receives hundreds of tourists from around the world. Visitors are allowed to walk down an enchanting tunnel blasting with color
2. Retba Lake, Senegal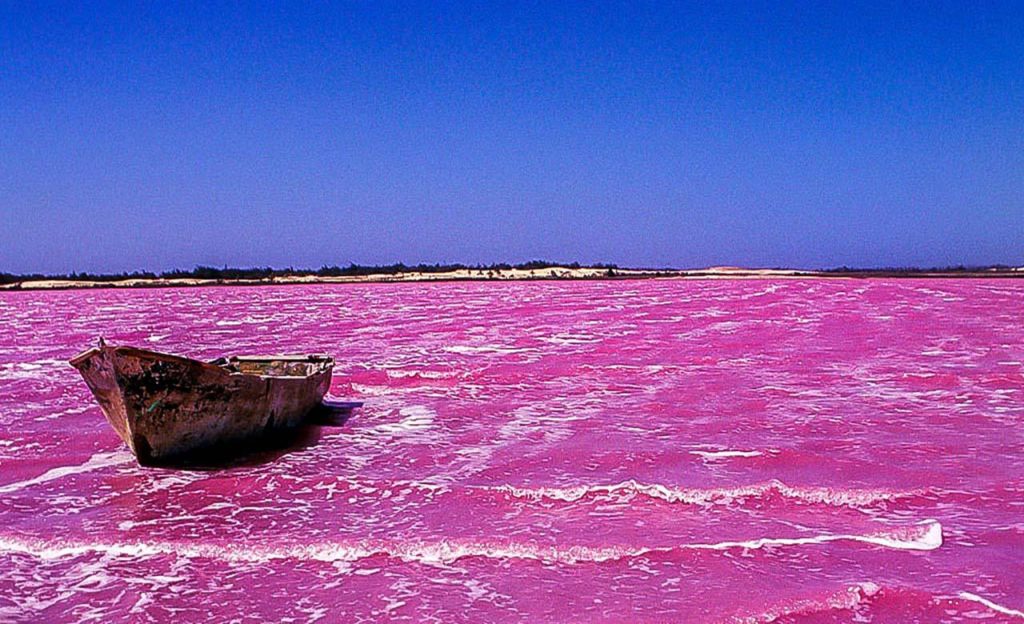 Located to the north of the Senegalese peninsula of Cape Verde, it is known as "Pink Lake" for its obvious color. It is also well known as one of the saltiest lakes in the world, with around 40% salinity.
That color is due to an algae called Dunaliella salina that makes a red pigment to absorb sunlight. And it has a 40% salt concentration, which means you can float on the lake.
1. Antelope Canyon, United States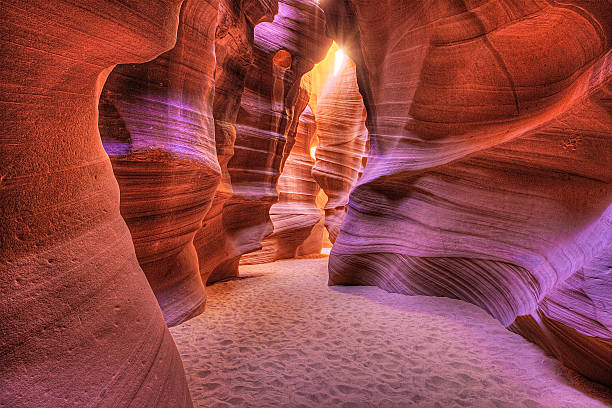 It is located in the municipality of Page, in northern Arizona, belongs to the indigenous Navajo people, and is one of the most visited canyons in the American Southwest.
Its walls reach 40 meters in height at some points, and due to the danger of instant floods, it can only be visited with guides.
Original, natural, and fantastic, these places in the world are incredible and very real, even if they don't seem so.