Depending on your life situation and your lifestyle, an expanded sea container could be an alternative to buying or building a mini house. If the development plan permits low-rise buildings, you can get a rainproof shell quickly with a sea container. If necessary, you can also expand it into a shipping container house on your own.
What is a container house?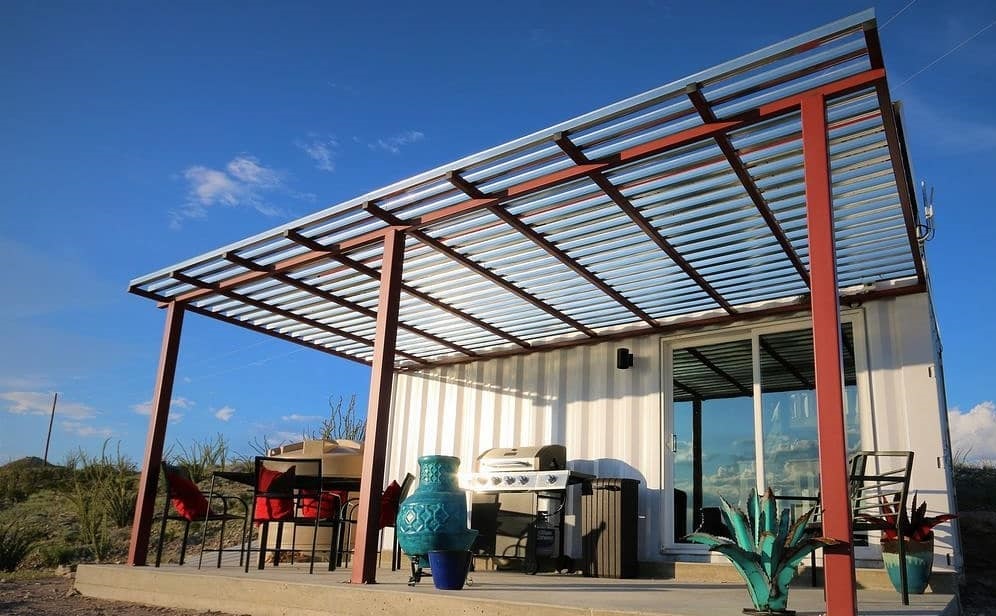 The term container house primarily refers to the conversion of former sea freight containers into fully equipped living space. In the meantime, however, professional construction companies have also been inspired by the modular design and offer prefabricated modules in container construction. These are somewhat cheaper than conventional single-family houses.
However, the charm (and sustainability) of a recycling house has buildings made from used sea containers. The majority of these are made of corrosion-resistant steel, which is provided with a protective lacquer and a color coating based on epoxy resin.
We explain what you need to know about sea containers as living space.
How many square meters of living space does a sea container offer?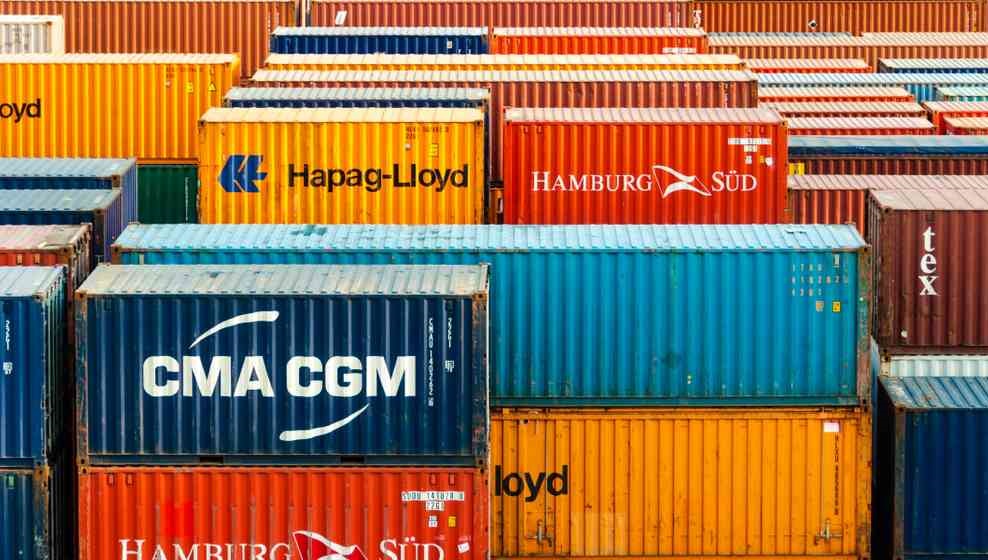 A standardized 20-foot sea container is 5.90 meters long and 2.35 meters wide inside. The height is 2.39 meters. This results in a living space of 13.87 square meters.
A 40-foot container has an internal dimension of 12.03 meters by 2.35 meters. It is also 2.39 meters high. This results in a usable square meter area of ​​28.27 square meters.
Both container types are also available as high cube versions. Then they are 2.70 meters high inside.
However, you should consider that some of the dimensions still provide space for the absolutely necessary insulation. This could, of course, also be attached outside, but then the container loses its unique look. In addition, it is no longer so easy to transport.
If you need more space, you can combine several containers – either side by side or one above the other.
Advantages and disadvantages of sea containers as a tiny house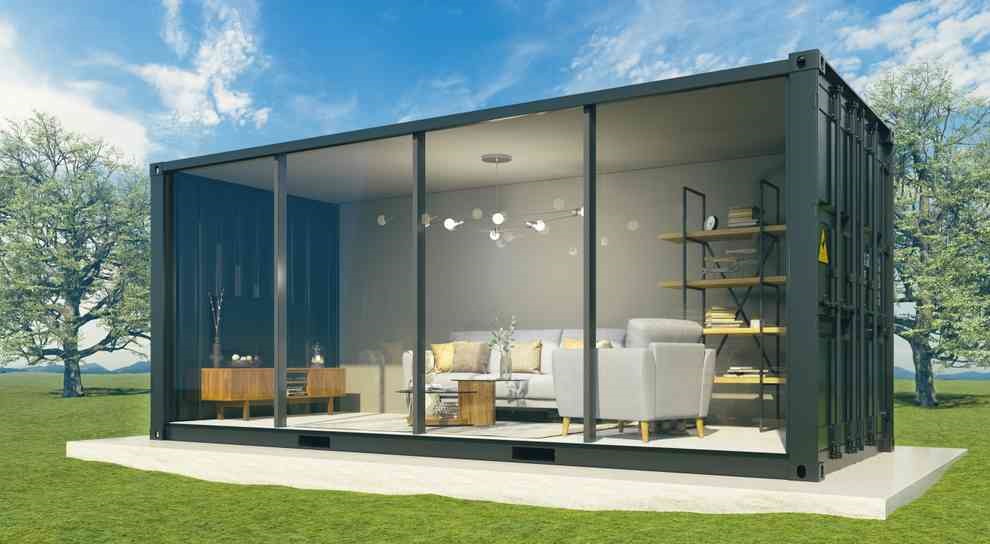 There are several advantages to using sea containers for residential purposes:
Sea containers are relatively cheap.
A sea container house is quickly finished.
The shipping containers are waterproof and very stable.
Due to their standardized dimensions, tiny houses made of sea containers are easy to transport – by truck, ship, and crane.
Ship container houses only require a simple strip foundation or a point foundation.
They are ecological because they use little new material.
However, a house made of shipping containers also has some disadvantages:
Sea containers are constructed in lightweight construction and not insulated. Depending on the sun exposure and ambient temperature, they quickly turn into refrigerators or ovens. Good insulation, the installation of ventilation and multi-glazed windows are therefore a must, but are associated with the corresponding effort.
The floor design of a shipping container house is very tubular, which makes the decor a bit tricky.
Used sea containers are often contaminated with chemicals that can also be harmful to people.