7) VERTICAL ORCHARD
A vertical garden at home, what a great idea! We can grow small vegetables or even aromatic herbs such as thyme, rosemary, mint, etc. The idea is very interesting, simply by placing plastic bottles upside down and drilling holes in the base, so that they can fit into each other and a hole in the stopper so that the surplus water will water the next bottle. To finish, we place the last bottle face up to collect all the excess water we can use again. There is no excuse for not having a garden at home.
8) SELF-WATERING POTS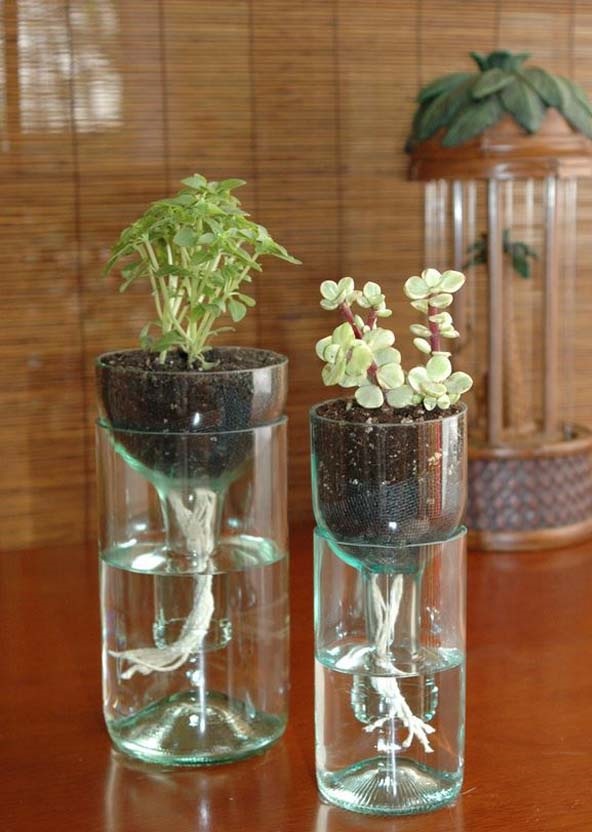 One bottle acts as a water container and the other by means of cotton strips, allowing moisture to rise to the ground. An original and beautiful way to keep the soil of our plants hydrated, especially when it is very hot.
9) FOOD DISPENSER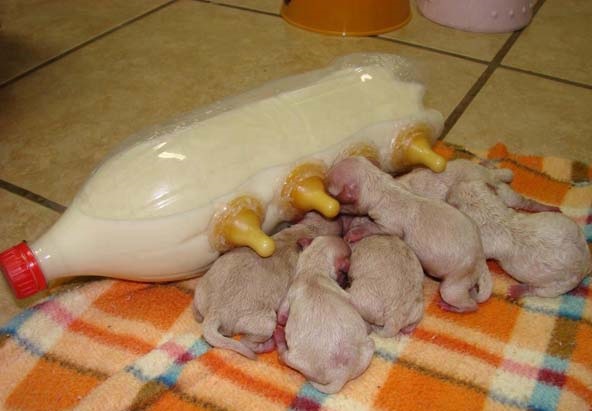 Sometimes we have the simplest solutions at home , objects such as plastic bottles that go to the container, and yet we are wasting a very versatile and interesting raw material. As an example, this great bottle for so many children, if our dog has had puppies and is not well enough to feed them, this can be a very interesting solution.
10) PENCIL HOLDERS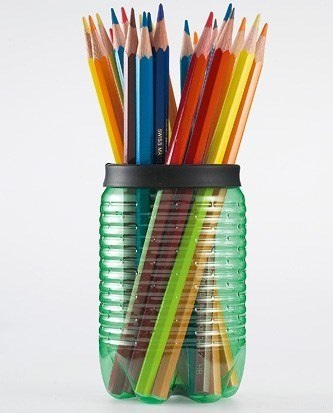 Original and beautiful, the only thing you need is a plastic bottle, a rubber that covers the top so that it does not scratch and some pencils to keep. This is one of the simplest and most functional crafts that can be made with plastic bottles, ideal for teaching children, for example.