4) UMBRELLA STAND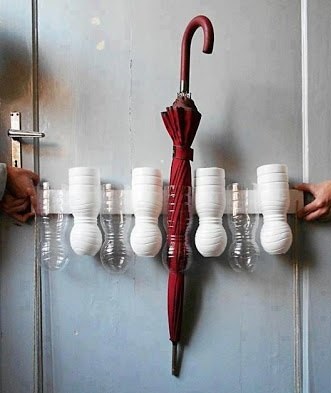 When we get home and don't know where to leave the umbrella, we can make this original umbrella stand ourselves using the plastic bottles that we don't use. For this particular example, the bottles that would best fit an umbrella are small bleach bottles, as soda bottles are usually very wide. Attaching them to a plank of wood and this to the wall, and the result is a practical and original umbrella stand.
5) BUTTERFLIES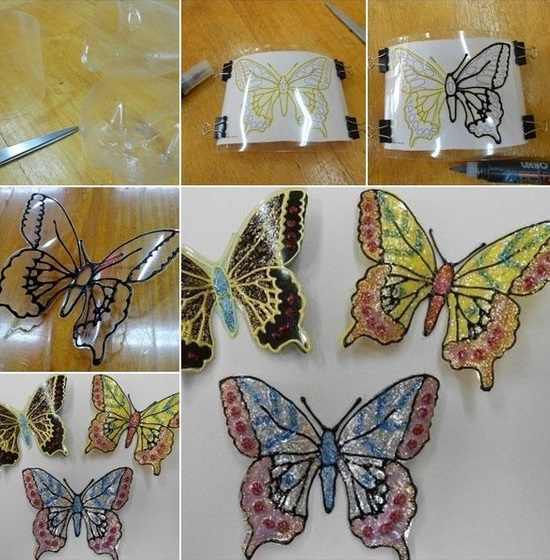 Using a template with the butterfly's shape and design, we can obtain these beautiful butterflies that we will decorate to our liking. We simply remove the plastics by cutting them out of a soda bottle, once cut and painted, we can join them with a line to make a butterfly curtain or put a safety pin on the bottom and turn it into a brooch. Another way would be to stick a magnet on it, and we will have a nice butterfly for the fridge.
6) PLASTIC CUPS

Original cups created from plastic bottles, and a CD. In this case, we can take advantage of both the neck of the bottle and its bottom. Using a CD as the base of the glass and painting it in elegant or fun ways, we will have original glasses or containers to drink, as a jewelry box for the rings or in the image for plants.