It is difficult to imagine our interiors without wallpaper. It has become essential to dress the walls in all the colors and fancies that make us desire. However, when it is old, worn, poorly maintained, and stained, or it is no longer to our liking, we start to fear the moment to change it. Indeed, we will have to choose a new one, remove the old one, and apply the new one, which is not an easy task! Here are the mistakes to avoid so that the installation is done easily.
And above all, remember to keep your wallpaper cuttings to decorate your furniture and stairs.
1) Take any wallpaper without thinking about your needs.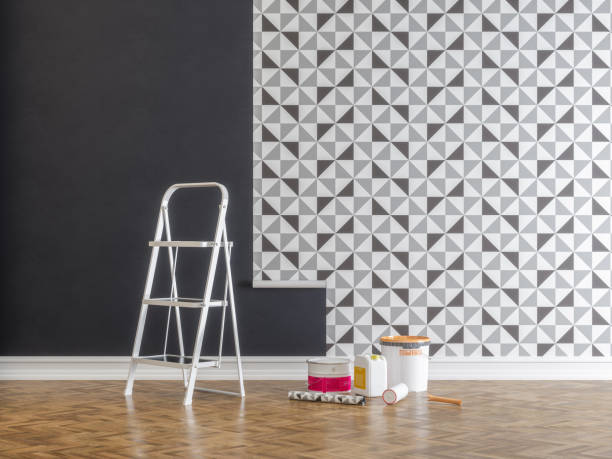 Here, the choice is wide and for all budgets. Whether you are looking for a geometric wallpaper or more classic looking at you, however, it is always best to think about what you need. For example, it is always better to take it thick if it is to hide the imperfections of the wall. In this case, a higher weight per m² (or grammage) will be required. Also, check that your rolls all have the same batch number to have a strictly identical color on all your walls during a self-service purchase. And finally, if despite your wise calculations, you are afraid of making a mistake in your purchases, always take an extra roll even if it's expensive. Thus, you will not miss, and you can easily touch up and replace a torn or worn strip. The rest is just a matter of the type of wallpaper:
The traditional is more fragile, non-washable, and therefore fine to reserve for walls without defects. Nevertheless, it is a friend of the budget and thrifty.
The non-woven fabric is easy to install and remove for less DIY enthusiasts, tenants, and those who get bored quickly and like to change their decor regularly. Its adhesive is applied directly to the wall, and it is torn off-dry.
Vinyl is wear-resistant (therefore more durable) and waterproof for easy cleaning.