You probably don't have much time for activities together during the week. Of course, it looks different on vacation and at the weekend. Incidentally, such a project does not have to be expensive.
You can entertain toddlers with little things. Here we give you a few ideas so that spending the day at home becomes a party for the little ones. Diverse activities, and also a lot of games of a lifetime for which you don't even need toys.
1) Drawing
All children like to draw from a very young age, and it is an excellent way to develop their imagination and creativity. Even if he is not very good at painting the green clouds and purple grass, encourage him to draw whatever he wants, and then you try to guess what it is.
2) Dancing and singing
Turn up the music, sing along and dance to it! Maybe there is a favorite song in kindergarten right now that your child would like to introduce to you.
3) Plasticine crafts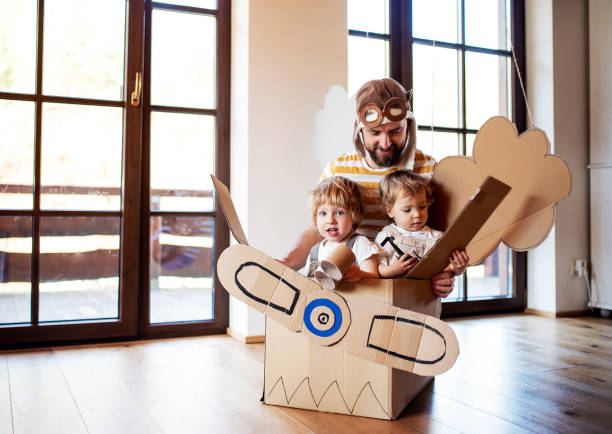 Molding modeling clay is very entertaining and encourages imagination. Children can be encouraged by proposing that they use the clay to recreate a certain environment or their favorite cartoon characters, so they will have a goal and, in addition to having fun, it will help them practice fine motor coordination and improve their manual dexterity.